September 13th 2017  |  Author: Emma Higgins
The following is a sneak peek of a feature in 'A Year in Portugal', our latest print travel journal. Order your copy of this limited edition collection here.
"The hills that rise up either side of the road are speckled, like a leopard's coat. On close inspection the dots are rock roses – pale petals with streaks of crimson emerging from their bases and yellow stigmas at the centre. Thousands are in view as we cruise through the green undulating landscape, a polka dot announcement that spring has arrived.
We pass by allotments where locals are bent double, tending to the earth. Accustomed to the temperatures at this time of year – around 23°C most days – they wear thick, dark layers and the women tie scarves around their heads. Those with livestock let them free outside; sheep roam across homesteads keeping the grass in check, lolloping down slopes. Often the gentle clunk of the bells around their necks – irregular and entrancing – is the only sound for miles. We drive past a pig, ashy grey and as big as a motorbike, with a large clump of foliage in its mouth. The hefty creature is in a moment of glee, rocking back and forth between its front and back legs, knees locked, flinging its lunch around in the air."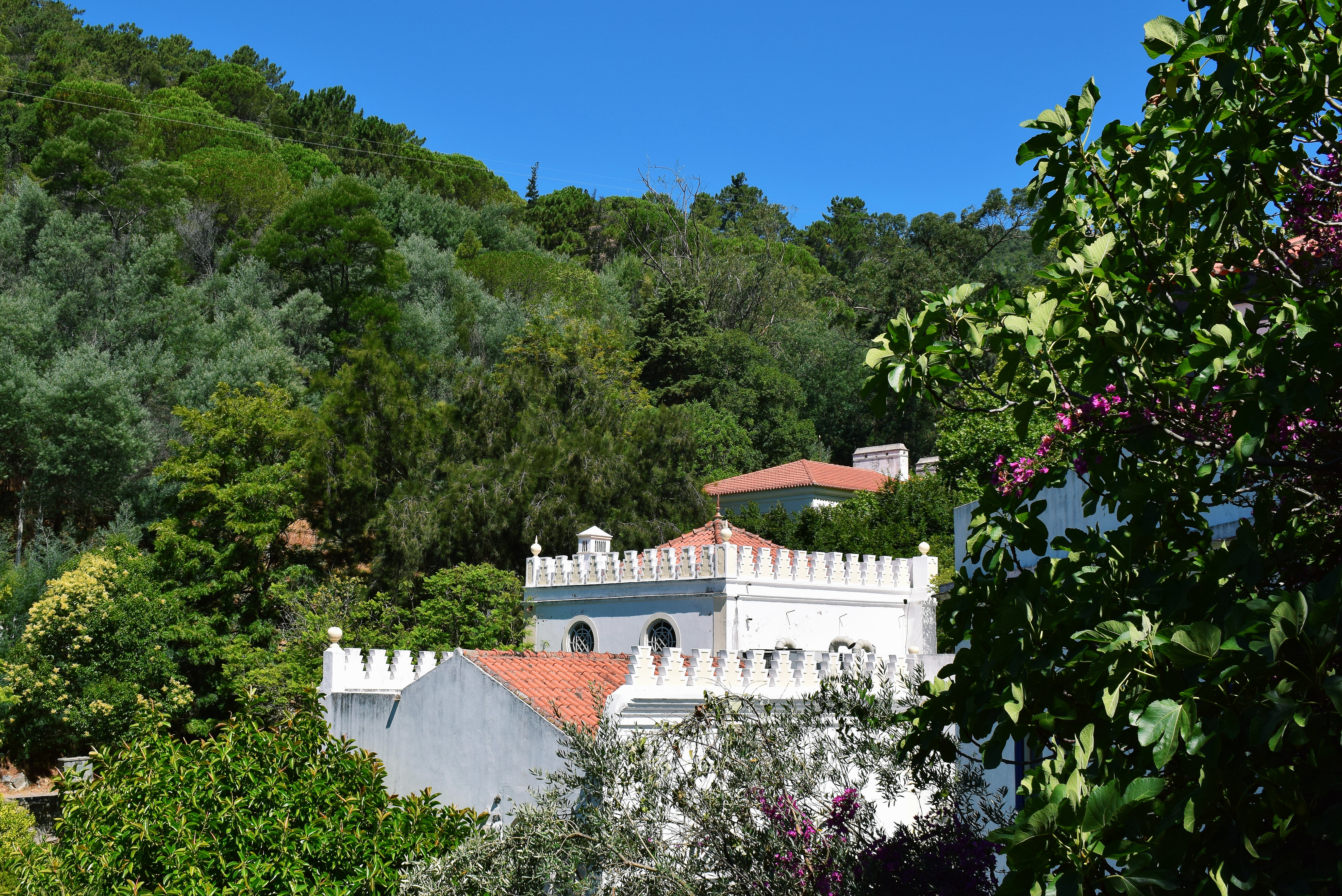 Caldes de Monchique, a traditional settlement in the hills
Monchique occupies a special corner of my heart. This mountainous area 25km north of Portimão in the Algarve drew me in from the minute I first visited because it's such a far cry from the region's hectic coastline. Apartment blocks are replaced with rustic country houses, packed sands are a distant memory when you're hiking the empty, rocky slopes, and here you're more likely to cross paths with a local than a foreigner. These folk are often charming and old, and with no knowledge of English you're forced to contend with their gruff, incomprehensible Portuguese – which, in my opinion, is exactly how it should be.
It's this departure from the classic picture of the Algarve that prompted me put this location in A Year in Portugal, coupled with the region's incredible resilience. Despite being struck by ravaging wildfires every summer, the people of Monchique carry on. They flourish, in fact, year after year – adding exciting events to their annual calendars, such as the Festival do Medronho (a celebration of the local firewater), or mountain bike races that zip across the hills. Monchique might be calmer than the more popular parts of the Algarve, but it proves time and time again that it's certainly not content to stagnate.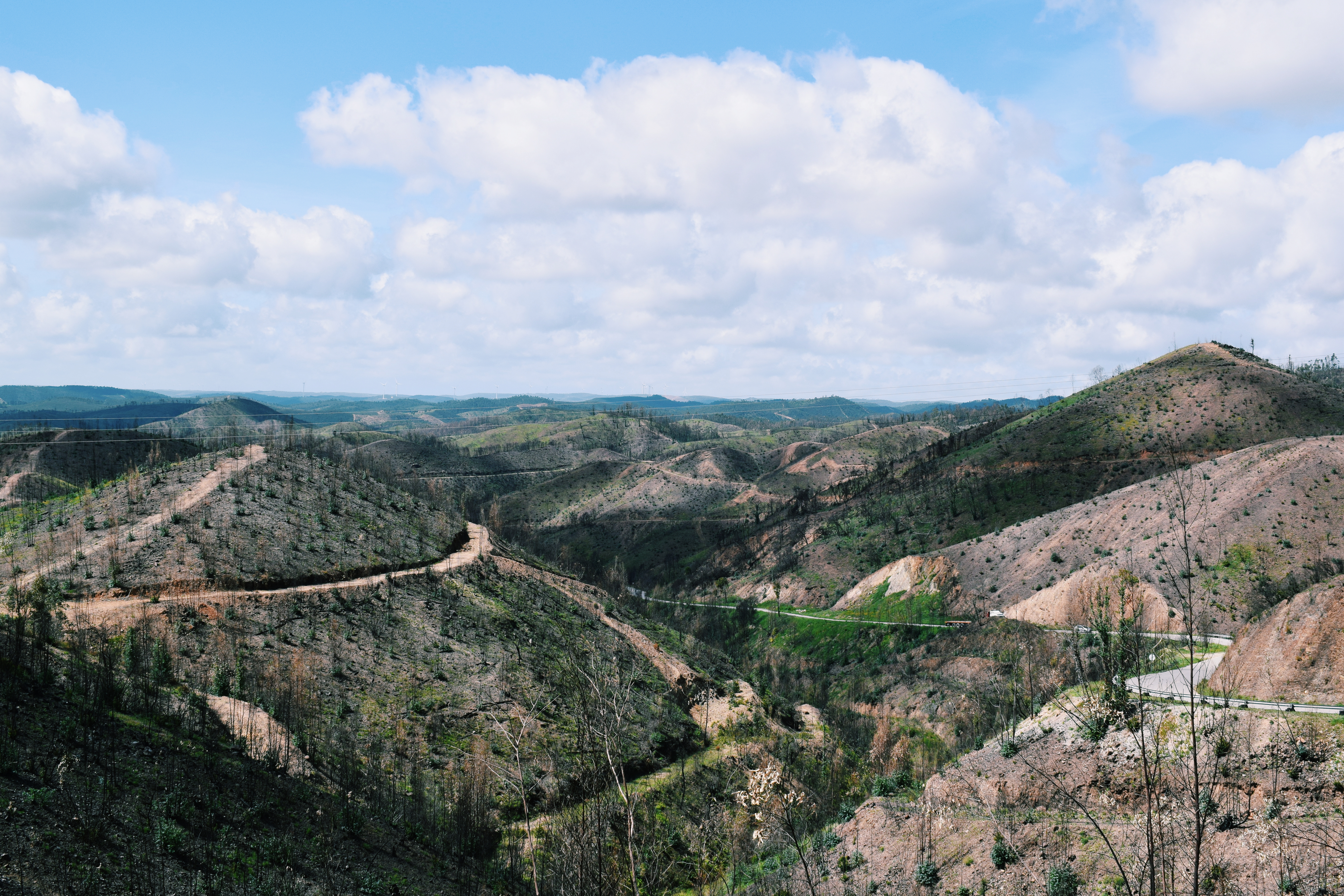 Monchique's bare but beautiful hills after wildfires
Monchique's feature in A Year in Portugal explores the area's commendable ability to bounce back under hardship, and in recent years evolve, through a personal journey I took across the hills. I learnt that this is where you'll find the perfect balance of authentic Algarve life as it was centuries ago, and an intriguing and fresh use of natural assets to develop Monchique as one of this province's most fascinating corners.
Interested to hear more? Read the full Monchique feature, plus other captivating, long-form stories from across Portugal, by ordering journal here.