At the end of Day 3 of my central North Island adventure, I enjoyed a somewhat restful night at the Comfort Inn Academy in Tauranga. It was somewhat restful because I had a niggling thought that I should climb the peak at Mt Maunganui. So, before finally drifting off to sleep, I decided to wake early and catch the sunrise from the top of the peak.
When I awoke the next day, bad weather thwarted my plans for hiking and I enjoyed a leisurely breakfast on site at the hotel instead. The rain that started that day would follow me for the rest of my North Island journey. Undaunted, I set off for Auckland. The drive from Tauranga to Auckland takes about 3 hours, which gave me plenty of time to plan my big city experience.
As New Zealand's most populated centre, Auckland is a bustling city by New Zealand standards. And while I'm more of a small town kind of guy, I love visiting the 'city of sails' for a dose of big city life.
Walking Home in Auckland
When I arrived in Auckland, I headed straight to my room at the Econo Lodge City Central. This property is the ideal city hotel option. It's affordable, perfectly located, and just like the previous Econo Lodge properties I had stayed in, was immaculately clean and very comfortable.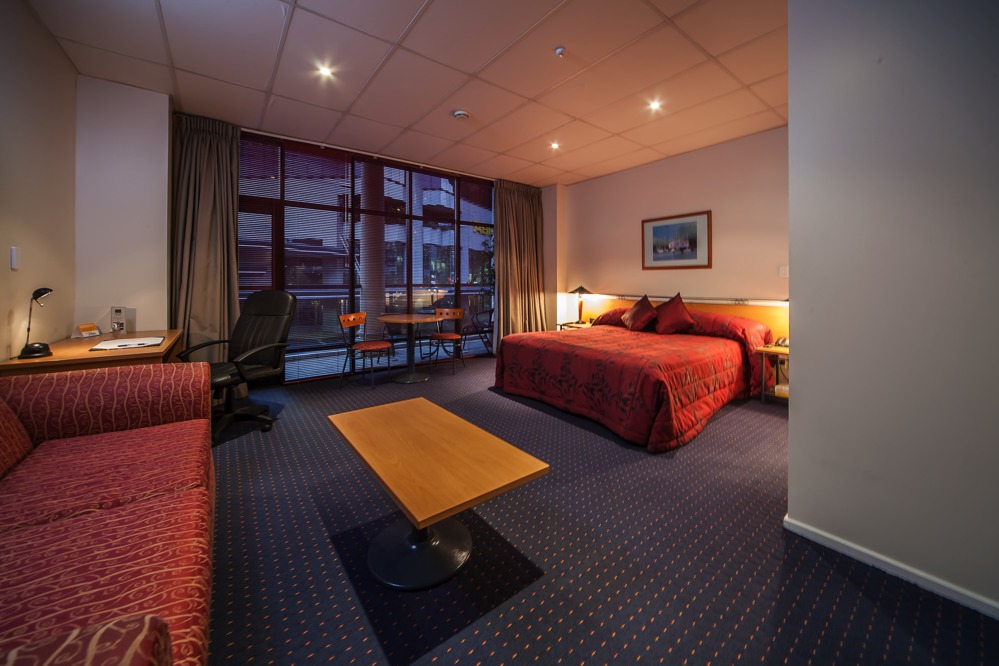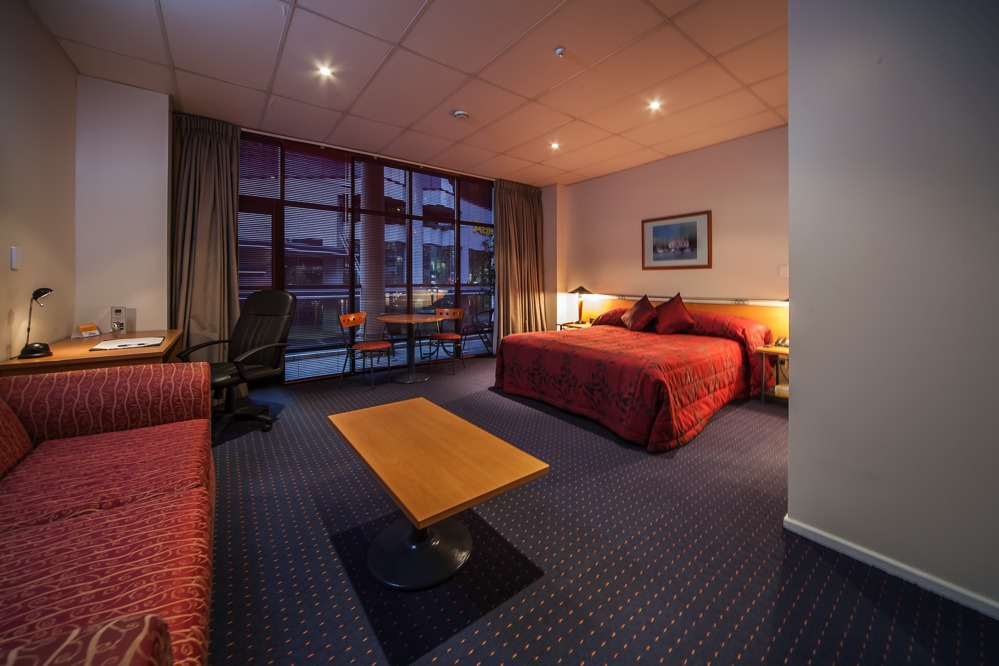 The Econo Lodge Auckland is located on Wellesley Street, making it an easy walk home after a big night out in the city. Something I would be grateful for later on.
Without a doubt, the most iconic landmark in Auckland is the Sky Tower and casino with free betting tips. And for a dining experience with the wow factor, you can't go past the Orbit restaurant. Located at the top of the Sky Tower, the restaurant offers a menu of modern New Zealand cuisine, and as an added bonus (and some kind of throwback to the 70s), it rotates! Every hour, the ground shifts and diners get a fresh perspective over the city of Auckland. I hear it's a good view. Unfortunately, the rain put a bit of a damper on the promised "360-degree views" when I was there. My belly happily full of first-class cuisine from Orbit, I headed to Ponsonby where I had arranged to meet up with a mate.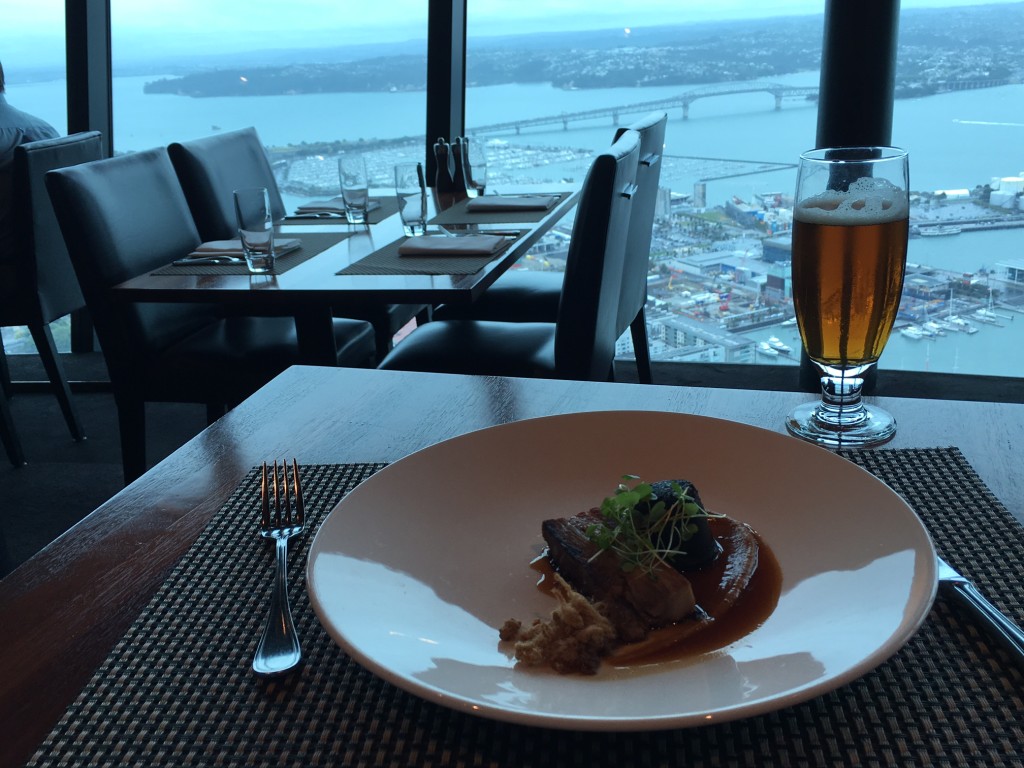 Ponsonby touts itself as "Auckland's hub of hip". And once you've taken a walk through the chic bars, cool cafes, boutique shops and spotted some cool locals you may be inclined to agree. Ponsonby is easily my favourite spot in Auckland.
Perhaps it was the excitement of the big city or the anticipation of a bungy jump the next day but somehow a few beersies with Geno turned into a big night out. I blame it on the thrill of being out in the big city.
How I Was Saved By A Bungy Jump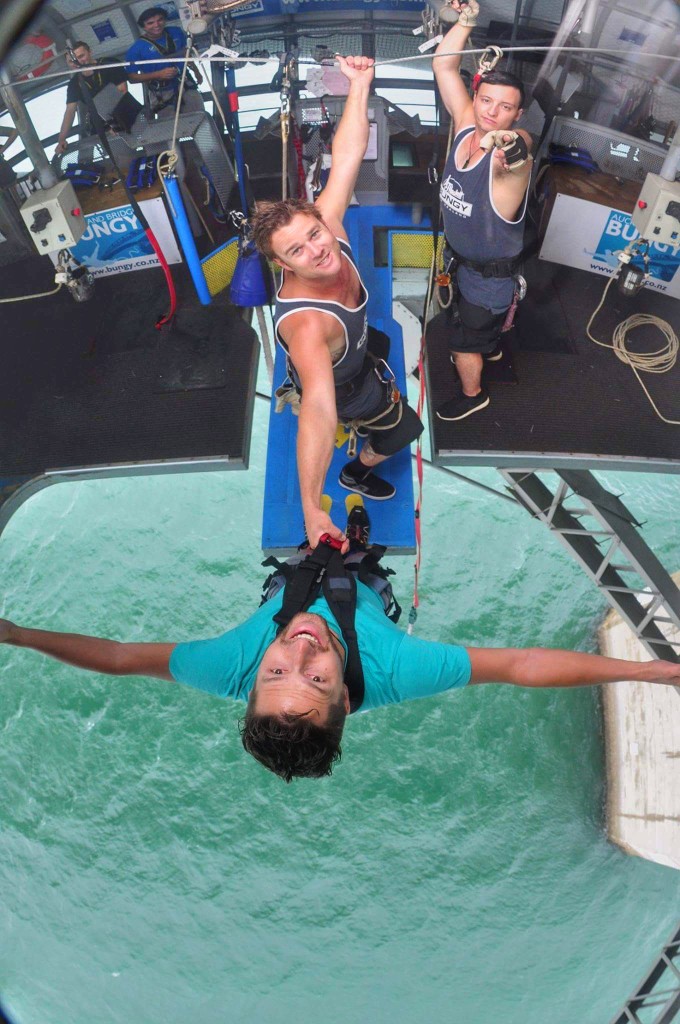 So, if there's one thing you don't want to wake up to when you're hungover, it's the prospect of throwing yourself off a 40metre high platform, perched on the city's busiest bridge into the cold waters of the Waitemata Harbour. Trust me on that one.
Now I've done a few bungy jumps in my time but each time it's just as nerve-wracking as the first. I gingerly approached the 'Bungy pod' at AJ Hackett Bungy on the Auckland Harbour Bridge with what I would refer to as one of my better hangovers. I wondered what was I doing here and how this could possibly help things.
As I pondered this, the jumpmaster harnessed me up and then chirpily suggested I try jumping backwards (he had somehow found out I'd jumped a few times before).
My response was a definite no, but he must have had his earplugs in that day because without further discussion, I was free falling backwards into the waters below. After much screaming and thrashing, a massive adrenaline hit and then a dunk in the water, I was winched back to the bungy platform. Like some kind of Kiwi baptism, I emerged from the water a new man. I have to recommend this as one of the best hangover cures ever. And I'm glad I went backwards.
Looking Back: 5 Days In The North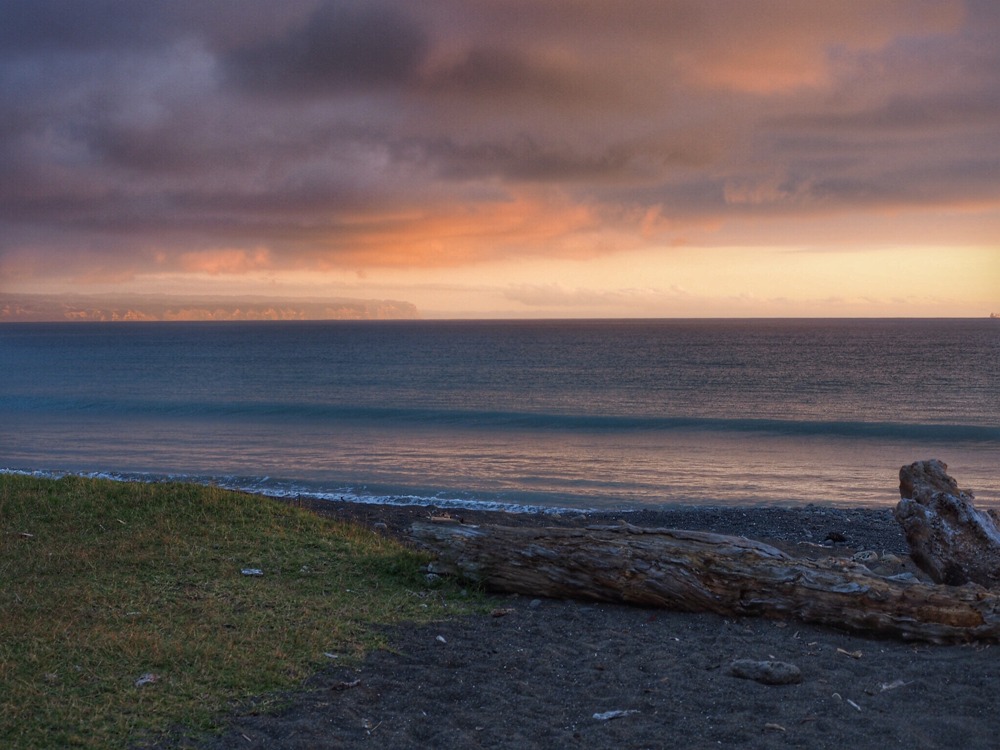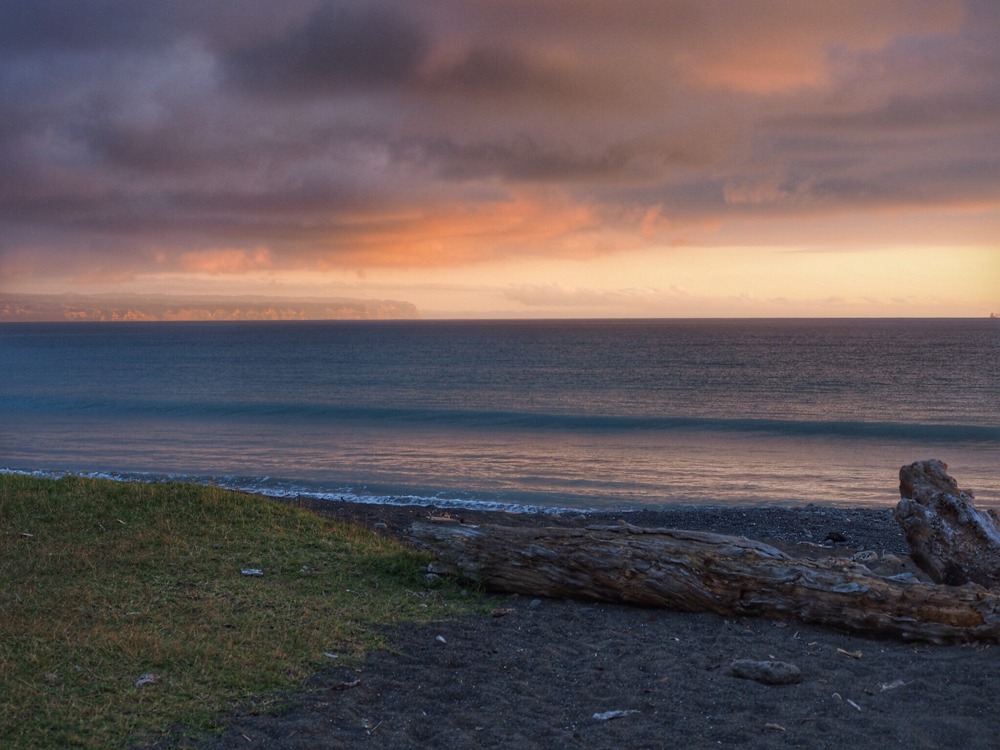 As I headed to the airport bound for Queenstown, I pondered my North island experience. Although, I barely scraped the surface, in 5 days I managed to take in some sightseeing, some adrenaline, some dining, some (lots of) drinking and stay in some great properties. Throughout the trip, I stayed at Choice Hotels Asia-Pac properties, choosing the Econo Lodge brand at each destination other than Tauranga. Travellers looking for a no-nonsense hotel that doesn't compromise on quality, this is the brand to look for. Without fail, I found the properties offered clean rooms, ideal locations and excellent facilities. At the Napier and Rotorua properties, I was impressed by the friendly hosts who were great ambassadors for New Zealand tourism.
Heading back to Queenstown, the adventure capital of New Zealand, I was looking forward to taking some quiet time to relax. Yah, right.
Thanks to Choice Hotels Asia-Pac for sponsoring this Napier to Auckland road trip, and ATEED for the opportunity to experience all that Auckland has to offer.