Well, it's official. Summer in the South Island is coming to a close. If you've been following my Instagram, you'll have seen I escaped winter in Ireland by bringing my family back to beautiful Queenstown for summer. And what an incredible summer it's been. We had weeks on end of warm, sunny days on the South Island and we've certainly made the most of them.
This New Zealand summer has been quite a bit different from summers past with the addition of one wild adventurer in our house. My wife and I welcomed a baby boy into the world in November of 2016, and this summer the incredibly adventurous and wildly busy boy turned 1 year old. Gone are days of ultralight backpacking missions in the hills, and instead our summer trips centred around remote areas of the South Island accessible by car.
The days are getting shorter, the mornings and evenings cooler and Autumn is just around the corner, but I wanted to share with you some top spots for summer adventures on the South Island – family style. Here are three must-do family adventures on the South Island.
1. Get Away from it all at Mavora Lakes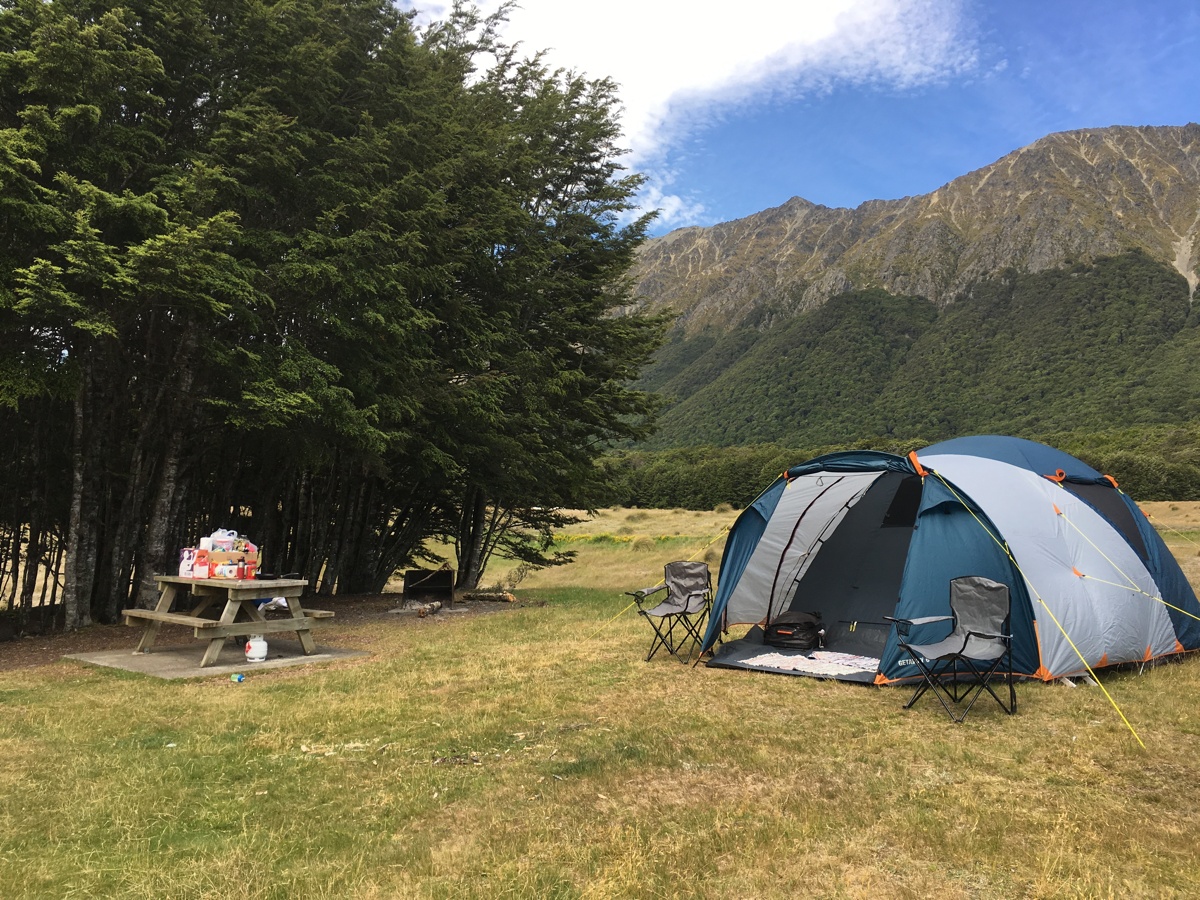 Knowing our summer missions would be of the car camping variety, we invested in heaps of camping gear when we arrived back in New Zealand at the start of the summer – a massive 6 person tent, chilly bin (aka cooler), blow up mattress, gas cooker and more than enough stuff to fill the back of our minivan. This can be done on the cheap thanks to a range of budget adventure shops in Queenstown, and I reckon it's is a good alternative to the very expensive act of buying or renting a campervan for your New Zealand adventure.
Queenstown swells over the Christmas and New Year holidays, so whilst thousands were trying to find a place to stay in Queenstown we were trying to find a place to escape to.
Mavora Lakes offered the perfect place to set up camp for 3 nights over Christmas. Likely one of the most scenic campgrounds on the South Island, it's also very remote so we hoped it wouldn't be overrun with campers – and we were pleasantly surprised.
The DOC website bills it as having 60 tent sites, when in all actuality you could fit triple that and it still wouldn't feel crowded. The sprawling campground is set alongside North and South Mavora Lakes and it's super easy to find a lakeview or lakeside site, or if you'd prefer you can set up near the bush for shelter from the wind.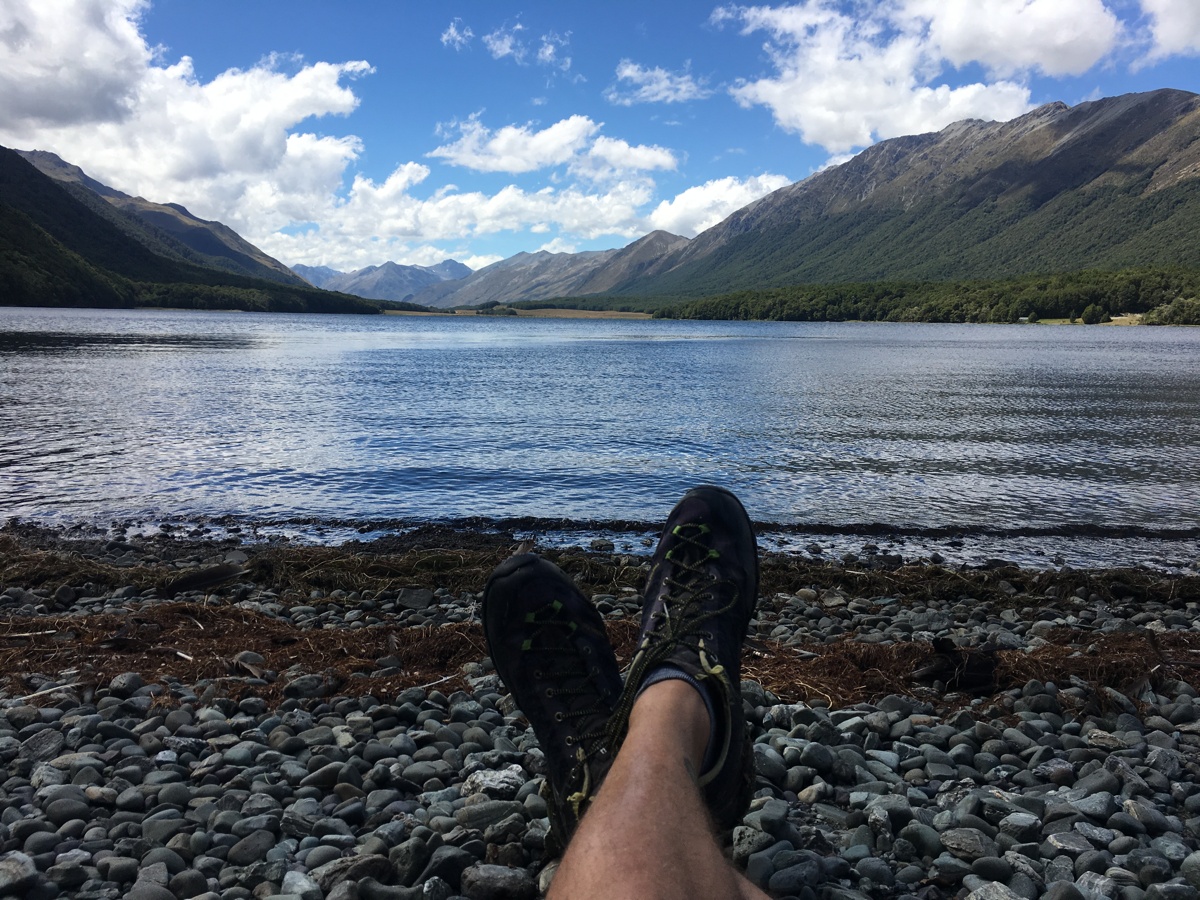 There's heaps to do with some great hiking trails alongside the lakes and through the native forest, and we even braved the lake for a few swims.
The campground is about 2.5 hours away from Queenstown, with the final 40 kms being a well maintained gravel road. You're more likely to see local Kiwis with their boats, their motorbikes and their caravans as opposed to tourists in Jucy vans. There's no cell service, and it's the perfect chance to get away from it all for a few nights. Exactly what we wanted for our Christmas camping adventure.
2. Camping at Moke Lake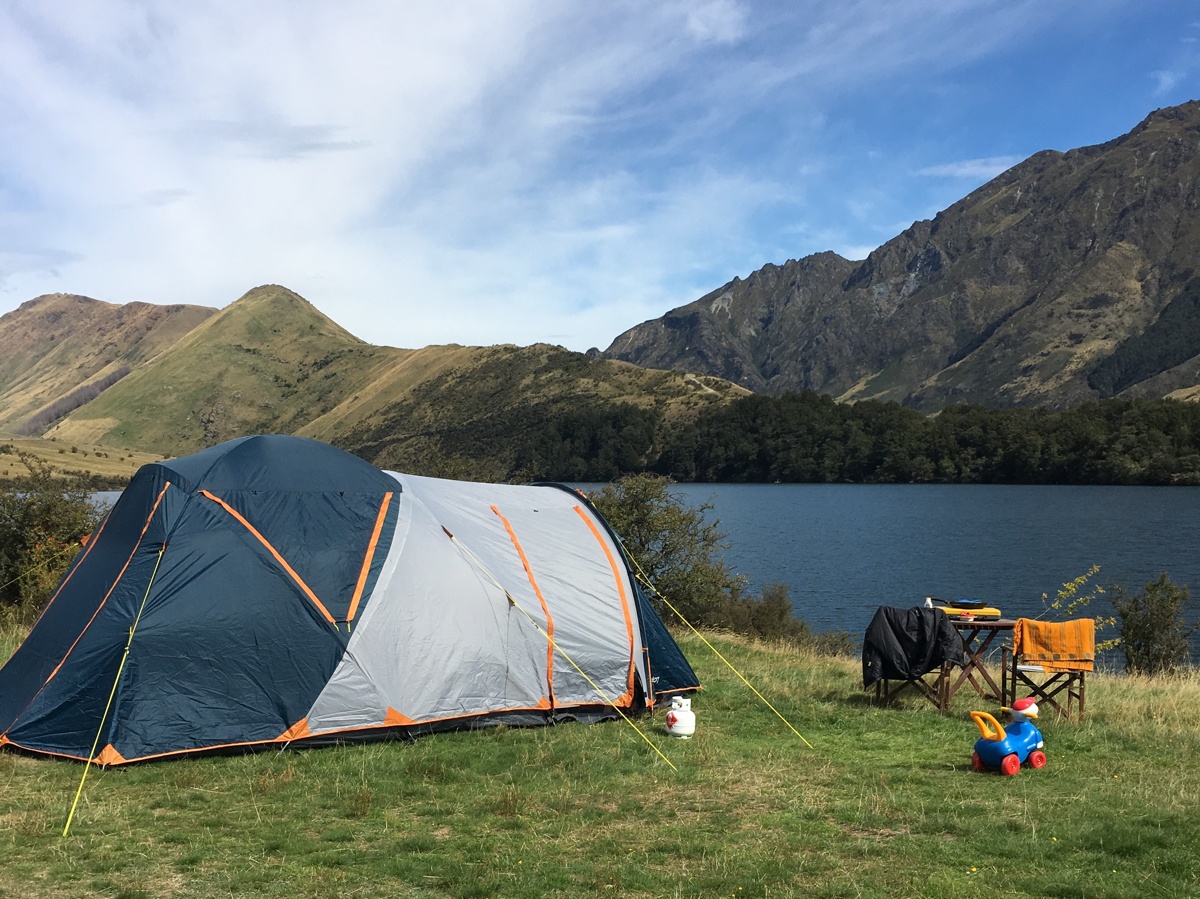 If you're looking for a camping adventure that feels remote, but is super accessible from Queenstown, you can't go wrong with a mission to Moke Lake.
After living in Queenstown for years, I've had many adventures at Moke Lake: afternoon swims, work Christmas parties, runs around the lake and paragliding trips high above the lake. I've biked there in summer and took the 4WD there in winter, but I've never camped until this summer.
It's a pretty magical spot with imposing mountains on all sides, and a lake that reflects them perfectly on a still clear morning. You feel miles away from the rush of Queenstown's Shotover Street, but you're only a quick 20 minute drive away.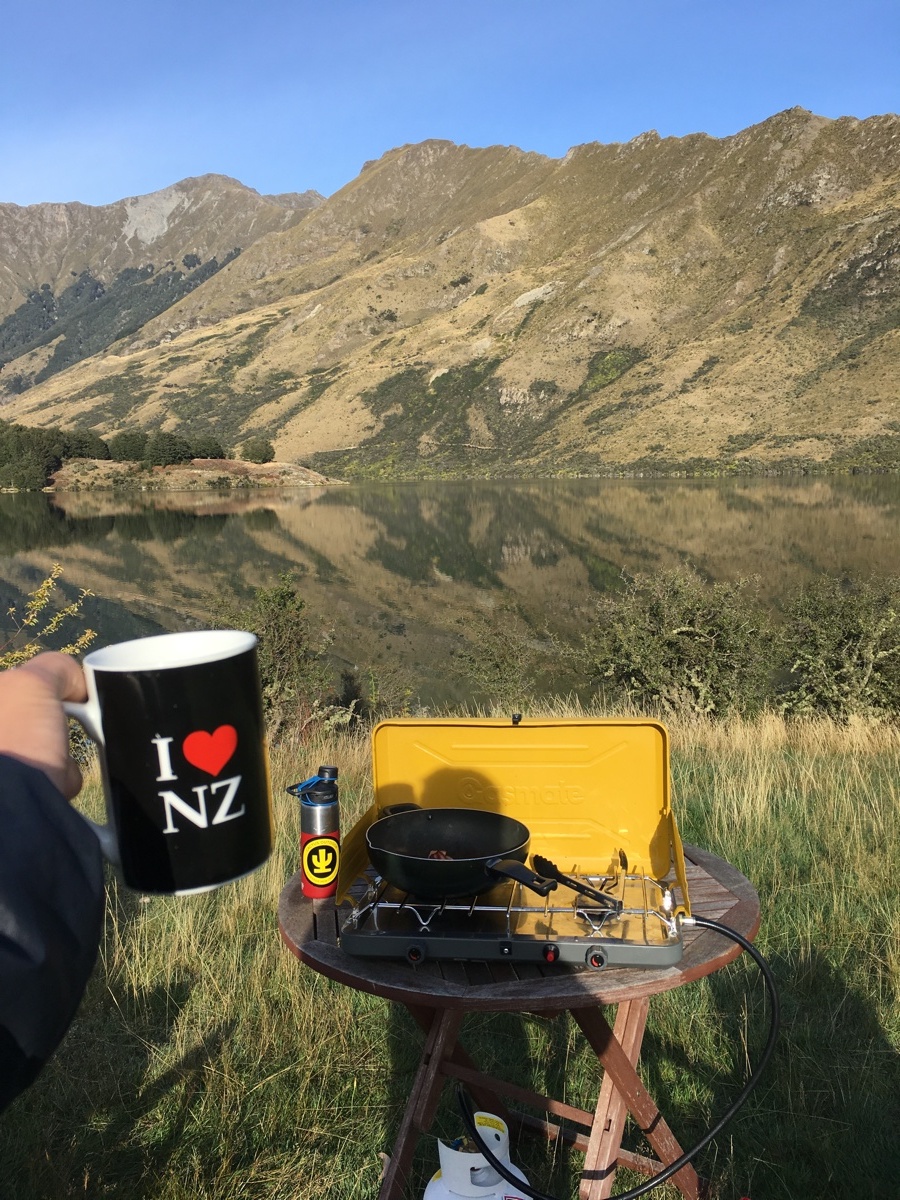 Moke Lake is not nearly as deep as nearby Lake Wakatipu, so going for a swim isn't quite as challenging. Bring your SUP, bring your kayak or just bring a chilly bin full of beers and you'll be set for an epic night or two away. The stars shine bright here, so cross your fingers for a clear night.
Resident Camp Warden Bear and his wife are absolute legends, so be sure you call over and say G'Day.
3. Stay at the South Coast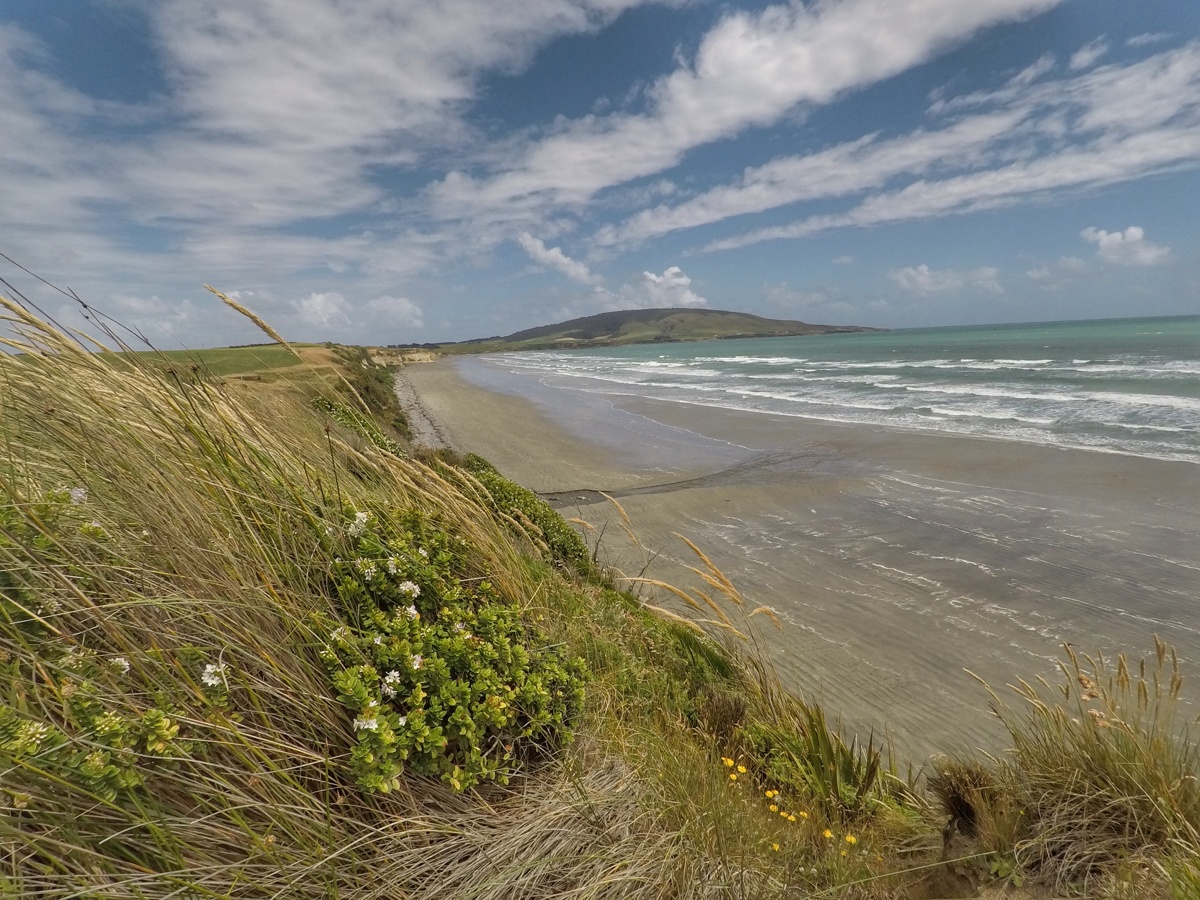 Our farm in Ireland is very near the sea, so the focus this summer was mountains. As a result, most of my missions were mountain based – if we weren't car camping near the mountains, I was hiking in them or flying over them with my paraglider.
Again for New Years, Queenstown goes wild. Far to wild for me, and given Rees likely wouldn't have appreciated the fireworks at 12am, we decided to escape to the South Coast for a few nights.
Riverton is a laid-back little, seaside town that has a real old school New Zealand feel to it. The main street is lined with 19th century buildings and has a few cafes, an antique shop, an organic food co-op and a pub. The museum in town, Te Hiko, offers a fantastic taste of how Maori and European ancestors adapted to survive on nature's edge in New Zealand's South Island.
The real draw to Riverton though is the many deserted beaches around the South Coast. A walk along the Riverton Rocks beach in town is great if you're short of time, but I'd suggest venturing a bit further west to the beaches around Colac Bay. Here there's a great little basic campsite only a stones throw from the sea, but we instead opted for a quaint little crib on the edge of Riverton.
This small crib, a South Island holiday home, is set on the edge of town but only minutes walk to the beach. Neighboring the crib is some farmland with a few friendly cows and horses, but the highlight was the super cozy interior of the crib and the well designed deck. There's heaps of native plants and an outdoor hot tub – the perfect place to relax with a glass of wine and watch those magical South Island stars.
Be sure you grab brekky at The Crib Cafe – uber friendly staff and owner operator, and delicious coffee. The place is has a super funky ambiance and has been lovingly decorated. It bats well above the average for small town NZ cafe, this place could easily be found in Wellington.