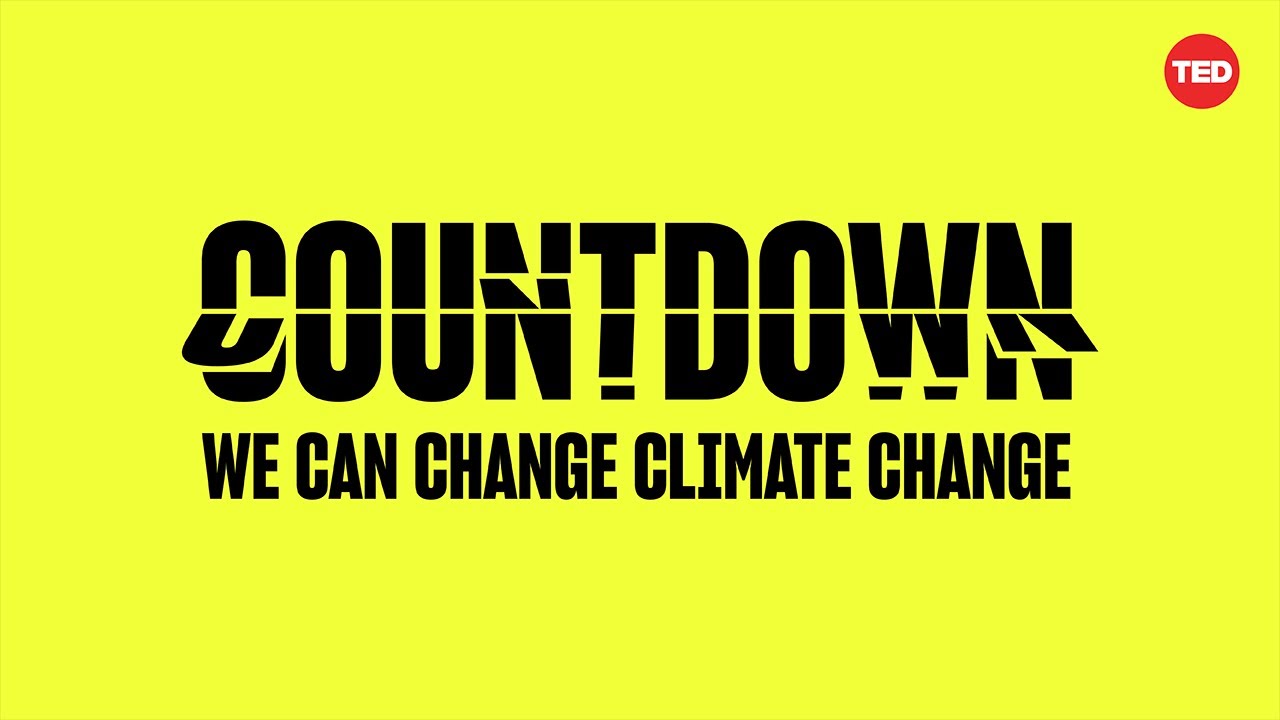 Take action on climate change. Tune in on Saturday, October 30, 2021 at 12pm ET for the TED Countdown Global Livestream: an empowering virtual event laying out a credible and realistic pathway to a net-zero future. Presented in collaboration with YouTube and COP26.
Watch on TED's YouTube channel on October 30 @ 12pm ET »
Combining new TED Talks, live performances, short films, expert conversations and more, this virtual event will vividly explain the climate crisis, focusing on solutions and calling for leaders and citizens everywhere to step up.
Countdown is a global initiative to champion and accelerate solutions to the climate crisis. The goal is to build a better future by cutting greenhouse gas emissions in half by 2030 in the race to a zero-carbon world — a world that is safer, cleaner and fairer for everyone. Every person, organization, company, city and nation is invited to collaborate with Countdown and take action on climate. It is a movement open to everyone — and everyone has a vital role to play.
Learn more and #JoinTheCountdown:
Website: https://countdown.ted.com
Twitter: https://twitter.com/TEDCountdown
Instagram: https://www.instagram.com/tedcountdown
TikTok: https://www.tiktok.com/@tedtoks
Facebook: https://www.facebook.com/TED