After the morning's bike experience in Napier, I had a taste for adventure. So on day 2 of my central North Island excursion, I made a beeline for Rotorua and all of its adventurey goodness (Note: This is Part 2 in a 3 part series of a North Island Road Trip – check out Part 1 here).
In less than three hours, I was pulling into the Econo Lodge Cleveland in Rotorua. The journey (and probably the bike ride earlier in the day) had worn me out so when I arrived I was keen for a nana nap to recharge the batteries.
At the Econo Lodge, all my nana nap wishes came true. As luck would have it, the owners of the property used to be in the furniture game and are the kind of people who take their beds very seriously. After checking in and having a yarn with the genuinely friendly owner, Brij, I collapsed onto one of the most comfortable hotel beds I have ever experienced. The Econo Lodge Cleveland pitches itself to the budget market, but their beds are five-star all the way.
Awesome lie down completed; I launched myself upon Rotorua. Like a kid in a candy store, I deliberated long and hard over what adventure to choose. With limited time, I sadly wouldn't be able to do everything I wanted.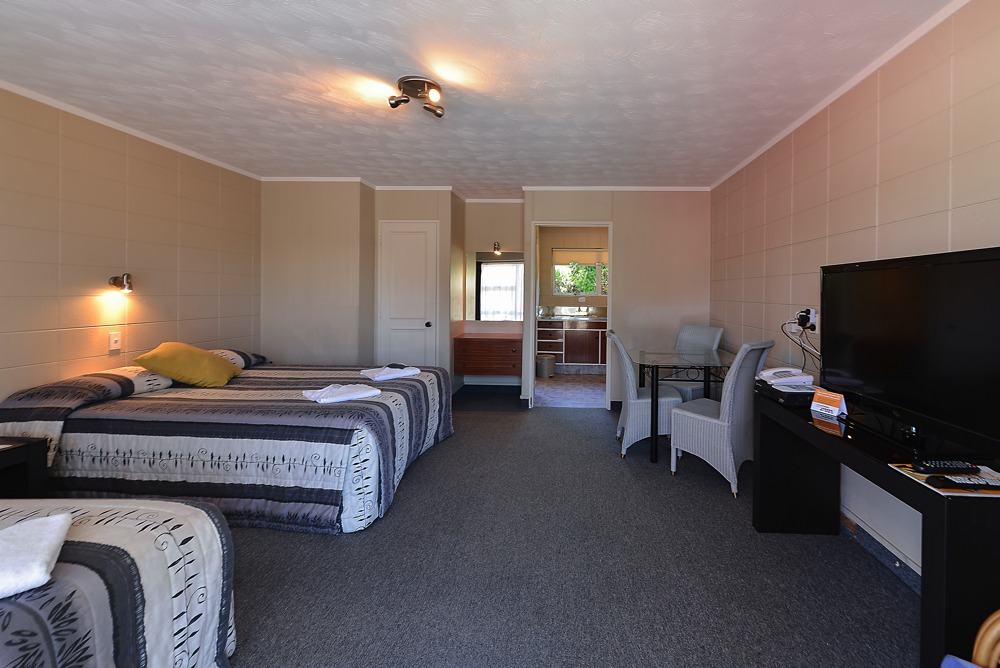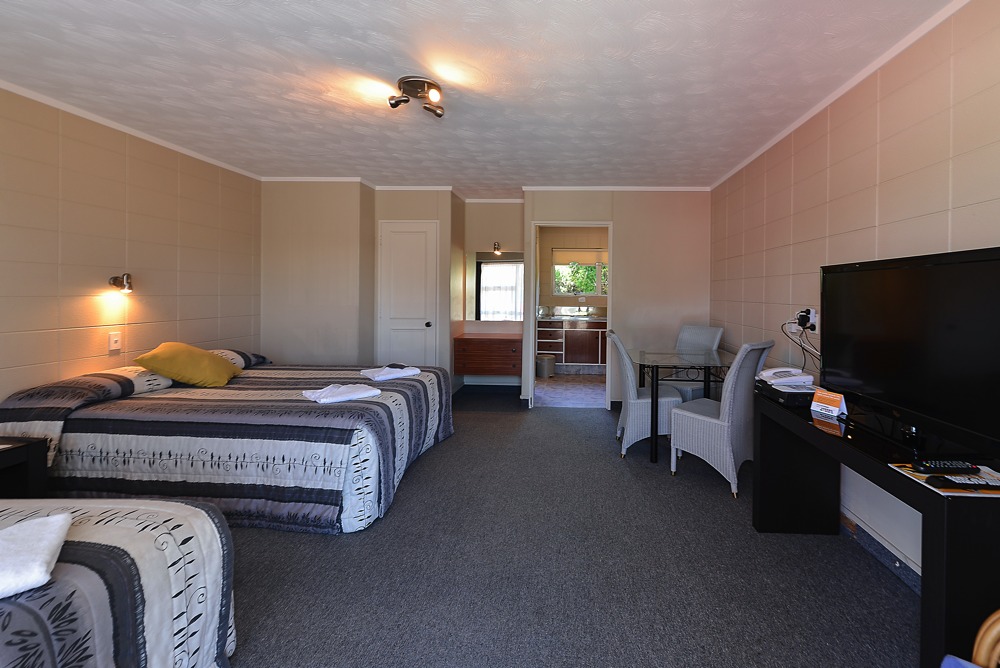 Rotorua is famous for its geothermal sights. There is no other place in New Zealand (and very few places like it in the world) where you can get up close and personal with mud pools, geysers, natural hot springs… and the sweet smell of sulphur. Rotorua is also one of the best places in New Zealand to learn a thing or two about Maori culture. As a nation, Kiwis hold Maori culture in high regard, and Rotorua does an excellent job of providing experiences for visitors who want a meaningful insight into Maori customs and traditions.
White Water Rafting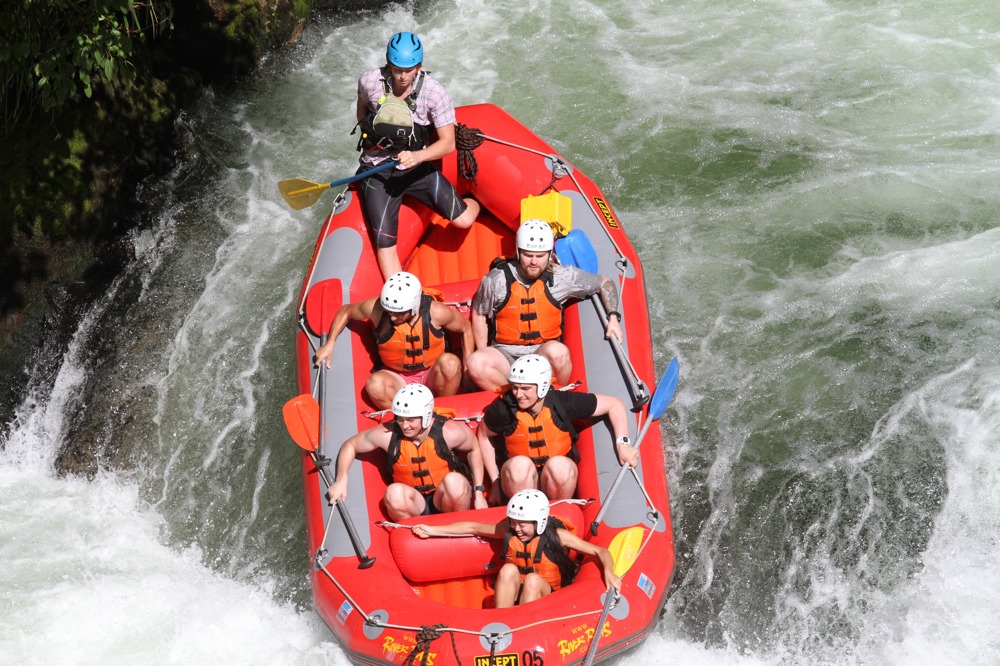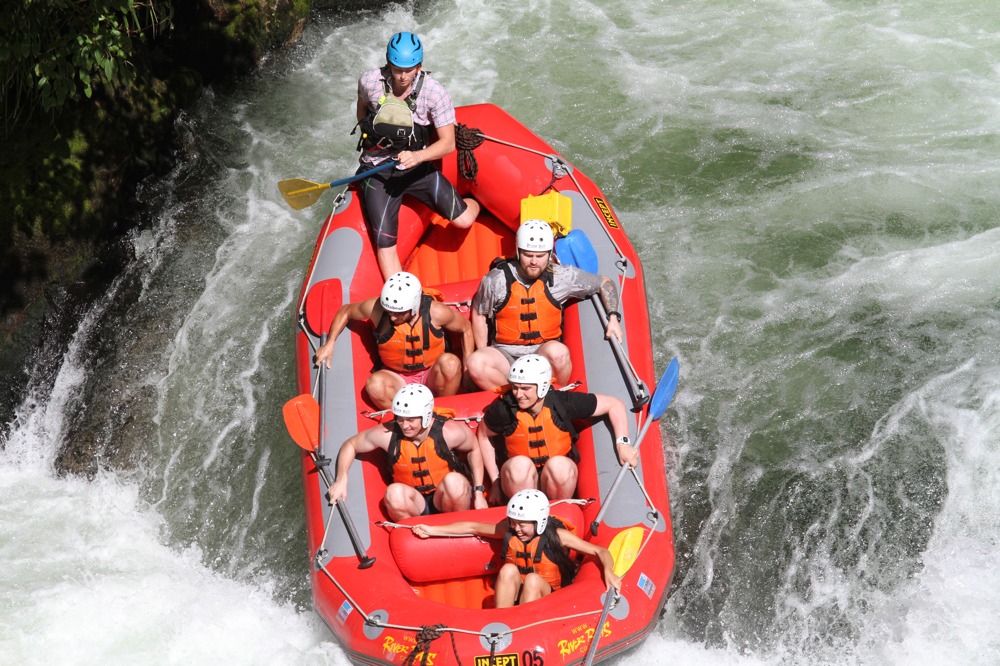 But for me, the day was all about white water rafting. I was drawn to a rafting trip on the Kaituna River with River Rats. They had me at "the world's highest commercially rafted waterfall in the world". As I cascaded over Tutea Falls and splashed into a cauldron of white water screaming for more, I knew I had chosen well. While the Tutea Falls section of this Grade 5 rafting trip was by far the most thrilling, it's not all heart-stopping terror. In fact, the trip is suitable for novices as there is plenty of mellow, calm water between spills so you can take in the impressive scenery.
River Rats offer a range of rafting and kayaking trips from gentle grade 2 scenic trips to grade 5 options. Trips start from $105, which is a pretty impressive thrill to dollar ratio if you ask me.
I headed back to the Econo Lodge Cleveland to rest up for the next day. I was grateful for the recently renovated, immaculately clean room, and… did I mention the bed? The Econo Lodge strikes me as an ideal place to take the family. The property is set on huge grounds, has a playground, a heated outdoor pool and two thermal mineral pools to really put you in the Rotorua frame of mind.
Adventure Junkie's Paradise
Like a caffeine junkie in need of a fix, I awoke the next morning on the hunt for my next hit of adrenaline. It could only mean one thing – Agroventures.
Agroventures is a fun park of scary, thrilling things, like some kind of adrenaline junkie's crack house. Here you'll find New Zealand staples like bungy jumping and jet boating, but what about a Schweeb or a Swoop?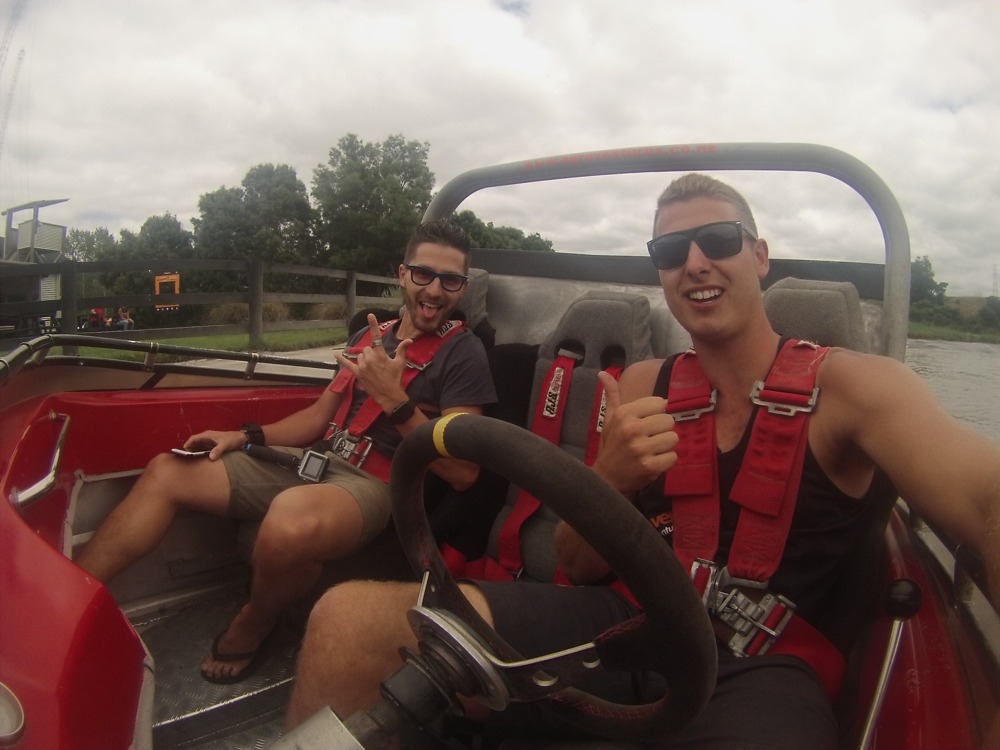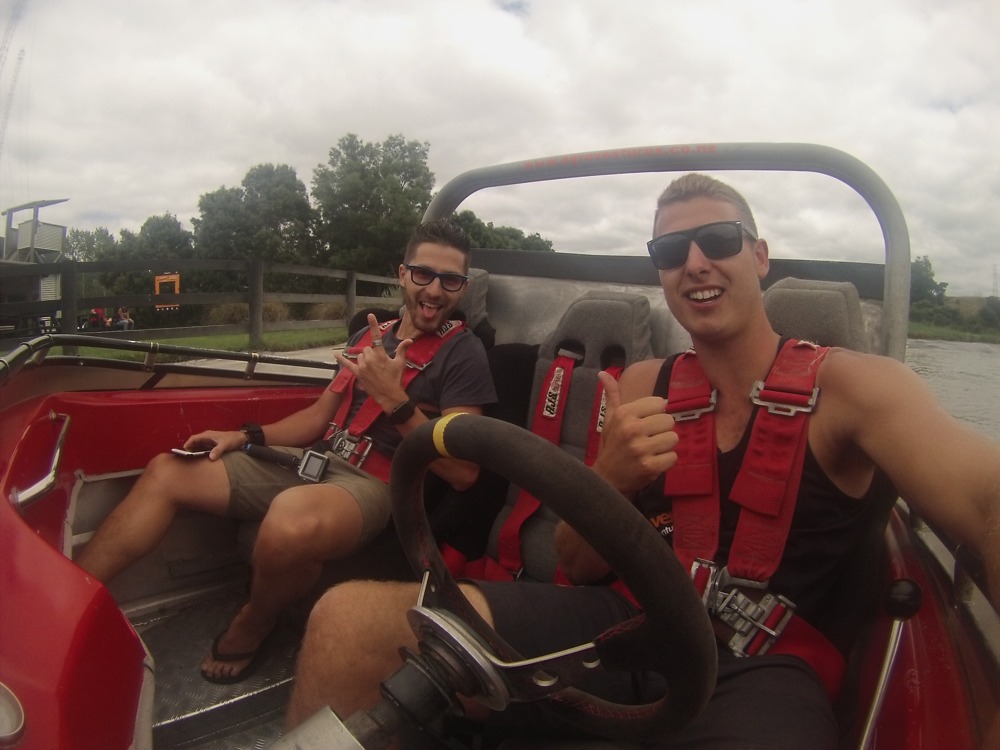 Perusing the a-la-carte menu of adventure options, I chose the Agrojet (jet boat), the Freefall Xtreme (wind tunnel) and the Swoop (any guesses?). At the Freefall Xtreme wind tunnel, I satisfied my childhood fantasy to fly (it's really, really windy). I then headed to the Swoop. To say it's a 'big swing' would be kind of disrespectful to the Swoop. You've probably never experienced a swing that requires a full body harness, starts from a height of 40 metres and reaches speeds of 130kph. Let's just say swings have come a long way since I was a kid. Last stop was the Agrojet and what turned out to be the most exciting part of the day. I thought I knew jet boating, but this was something else. Agroventure's boats are jet sprint boats. The trip takes you through a proper sprint course where you hit speeds of 100kph (62mph) in only seconds, which is enough to give you a taste of 3Gs of force around the bends. It was by far the biggest adrenaline rush I've ever had in a jet boat.
With my adrenaline batteries happily recharged, it was time to farewell Rotorua and head to the next stop – Tauranga.
Chilling Out and Finding Glowworms in Tauranga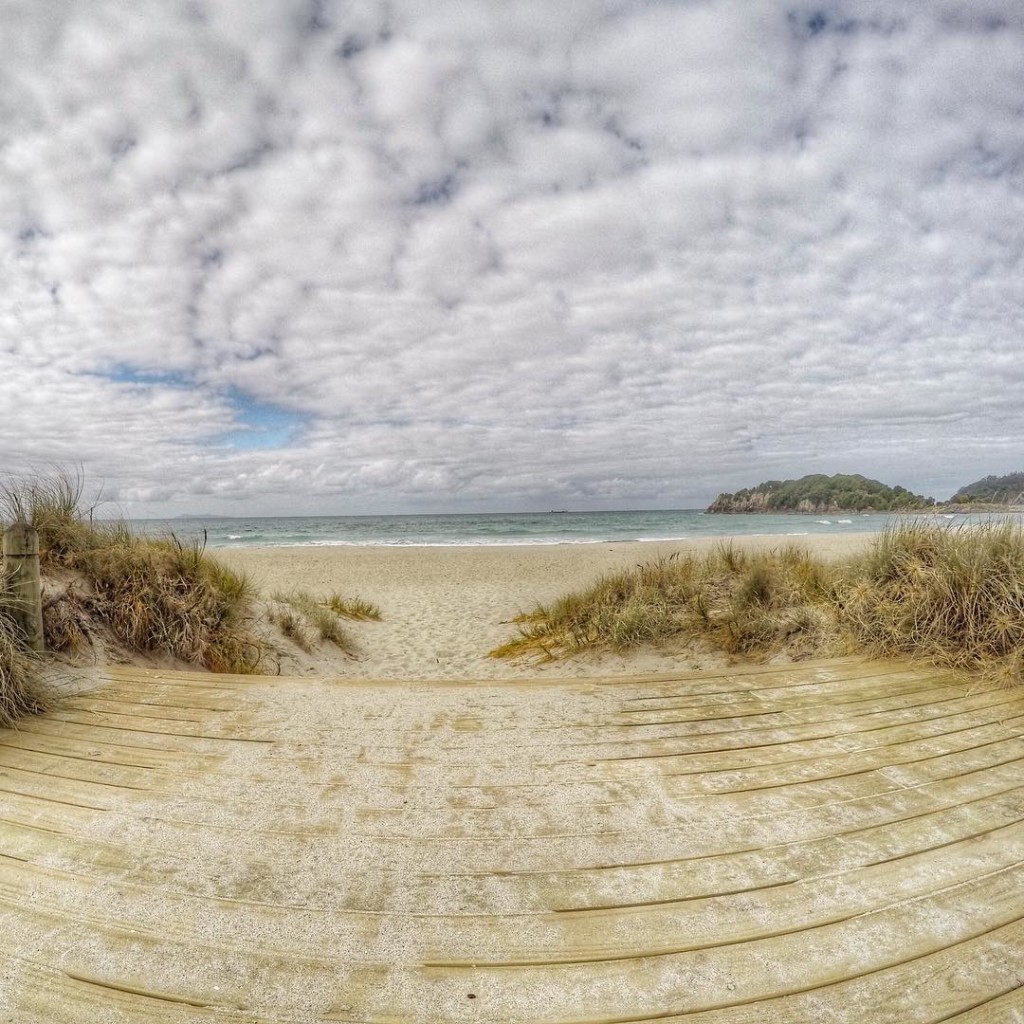 Tauranga was just what was needed after the thrills of "Roto Vegas". Tauranga, and nearby Mt Maunganui are all about chilled-out beach vibes. At the southern end of Tauranga Harbour is the ever-present Mauao peak of Mt Maunganui. There's a selection of tracks that lead to the top of the peak and the stunning view is best enjoyed at sunset or sunrise. I decided to skip the climb today and instead took a walk along Mt Maunganui beach to prepare myself for my evening glowworm kayak trip. It's easy to see why this spot is one of New Zealand's favourite beach holiday destinations.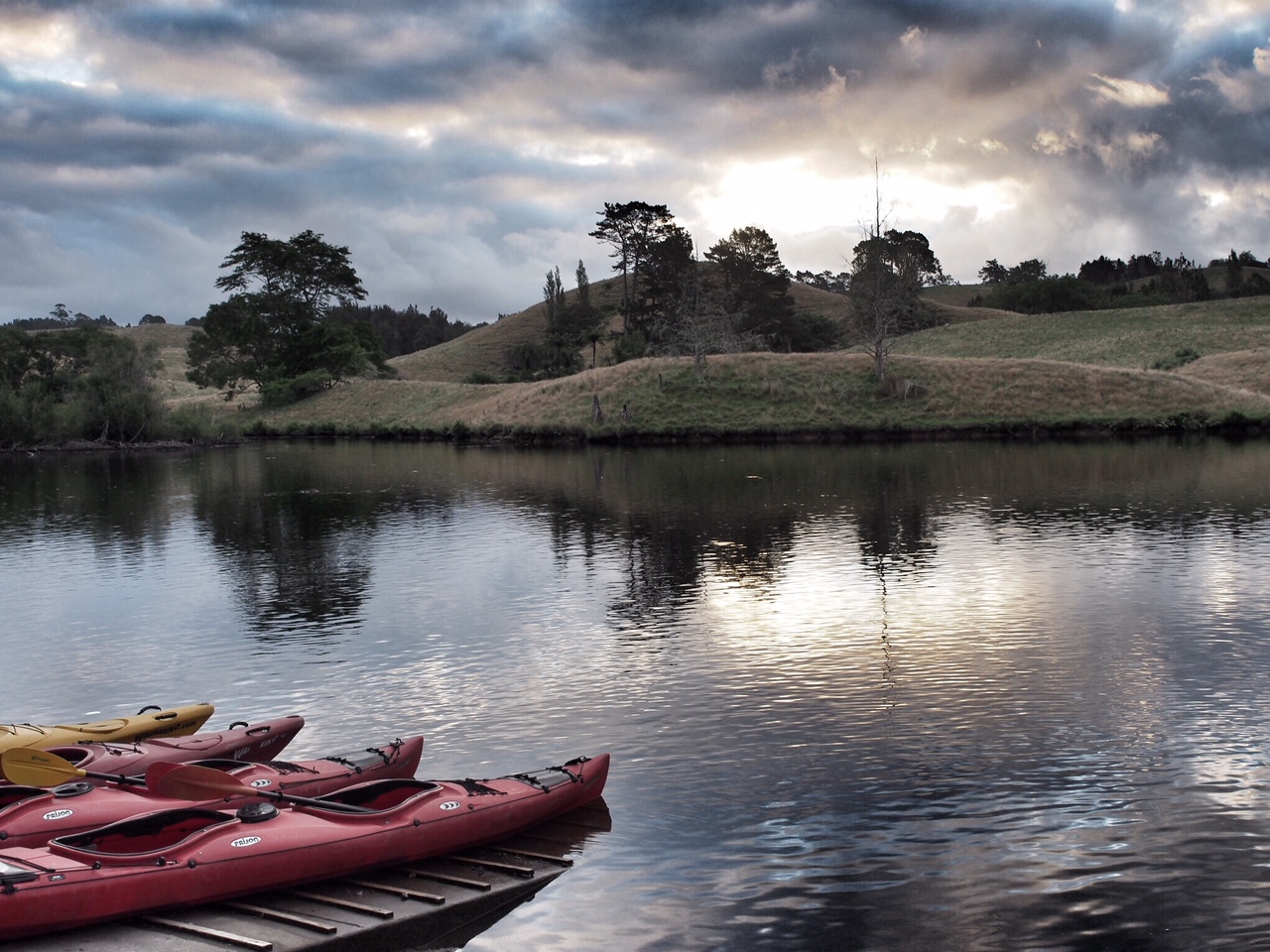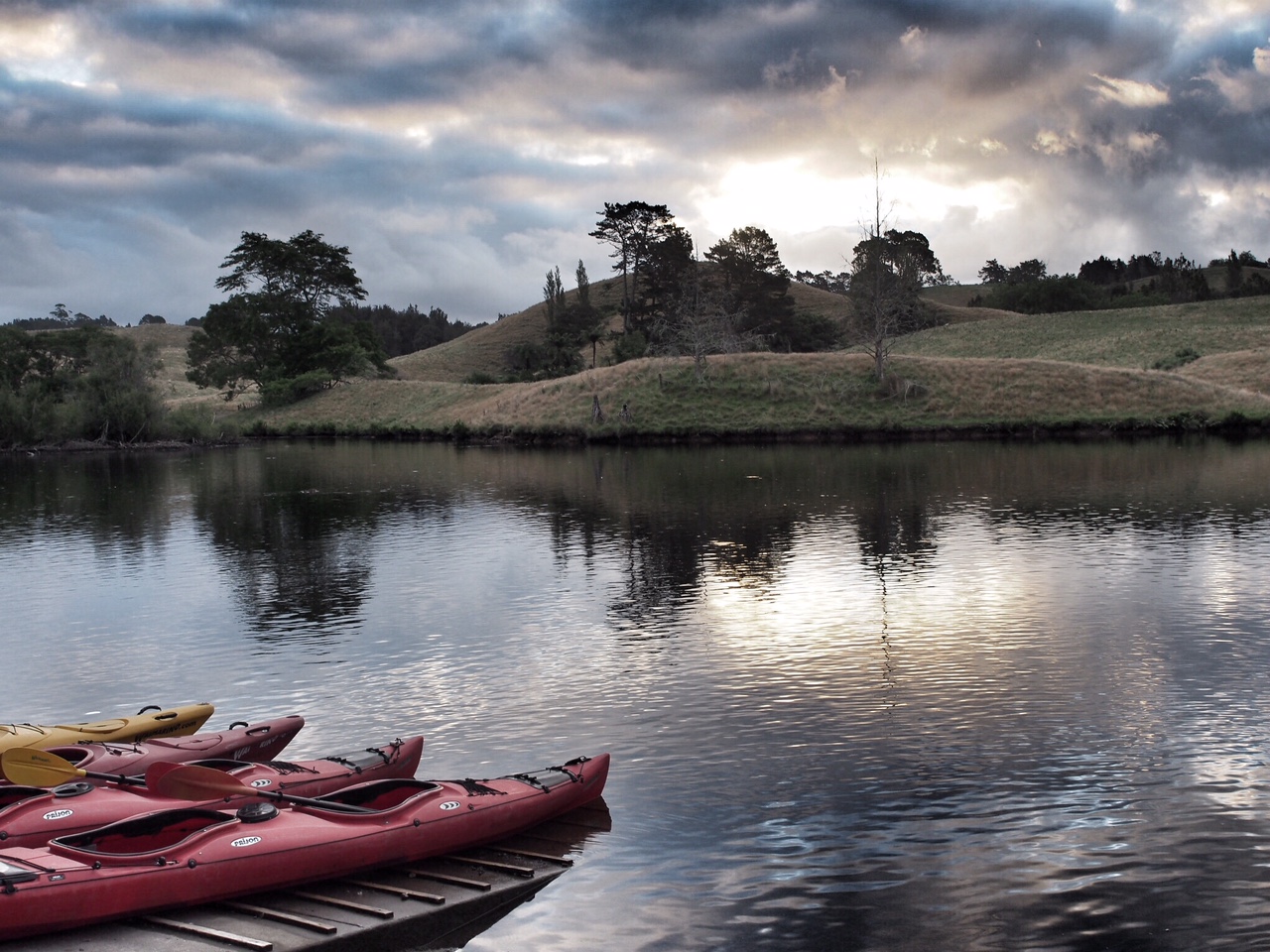 Just before sunset, I headed out to meet the team from Waimarino Kayak Tours. I was kitted out for kayaking and headed out on Lake McLaren for a beautiful sunset trip to spot glowworms. The tranquillity and soft evening light seemed light years away from the roar of the sprint boats earlier in the day. And it was perfect. The guides did an excellent job teaching us about glowworms, which we found in a narrow, high-sided canyon at the top of the lake. The mix of kayaking, wine, cheese and informative commentary was a brilliant (and unique) way to end the day.
Well and truly impressed by the day's experiences, I checked into the Comfort Inn Academy in Tauranga for a well-earned rest. Their outdoor swimming pool or jacuzzi looked inviting, but that would have to wait for tomorrow.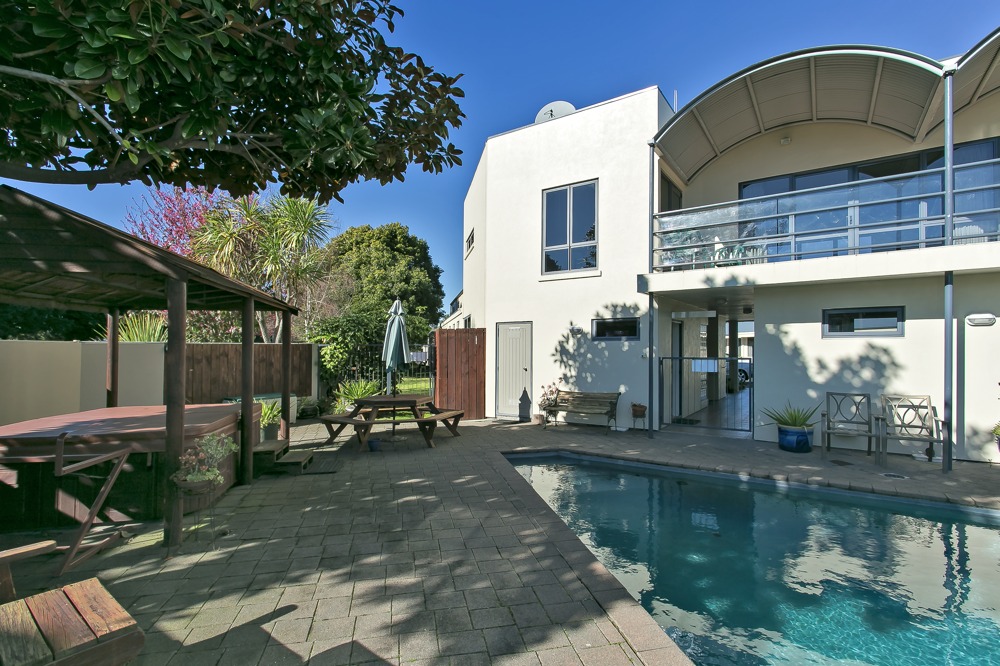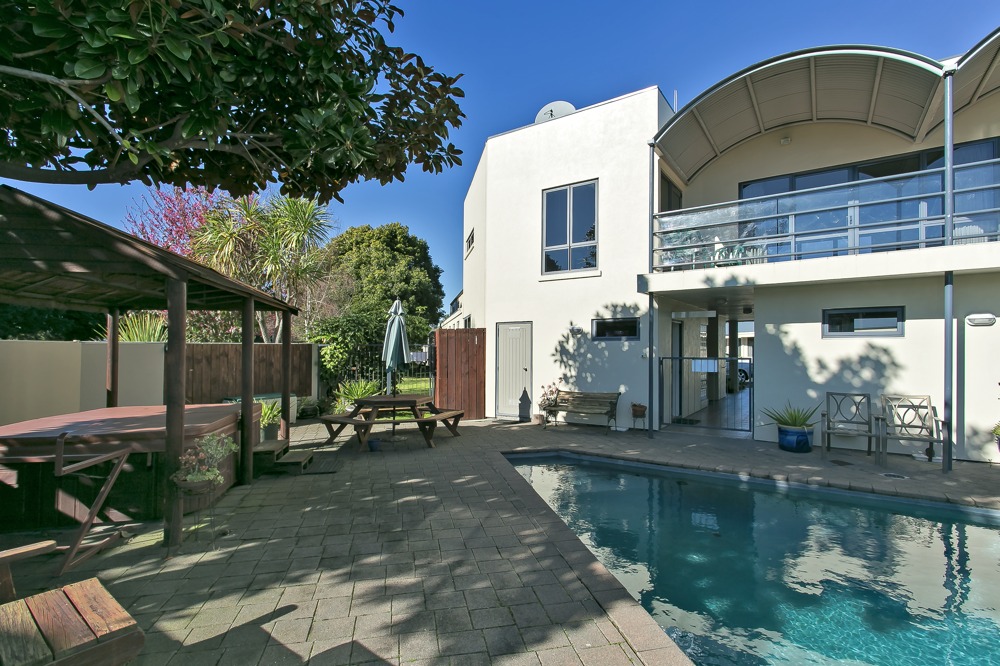 Next stop… Auckland
Thanks to Choice Hotels Asia-Pac for sponsoring this Napier to Auckland road trip, as well as Destination Rotorua and Tourism Bay of Plenty for the opportunity to experience all that Rotorua and Tauranga have to offer.