The Phoenicians, Moors, Romans, and Christians successively fought over Southern Portugal due to its strategic position near both the Mediterranean and the Atlantic. Several centuries later, a wall of tourist development extending from Faro west to the beaches of Lagos obscures the past while inland you will discover delightful swathes of unspoiled landscapes.
Every summer, Algarve's population swells from some 450,000 to more than 1,000,000. Nearly half of all travellers to Portugal head straight to this coast, staying in Airbnbs, hotels or cottages like these from Nature.house. The unfailing lure boils down to three essentials: a sunny year-round climate, beautiful sandy beaches, and historical landmarks. We escaped rainy Ireland in October for the sun of Portugal – it was the ideal time to visit as the weather was still warm but July's crowds were long gone.
Here are five unparalleled experiences that capture the essence of southern Portugal.
Go back in Time at the Historic Centre of Faro
Faro has an attractive historic centre that was once one of southern Portugal's most important settlements. Enter the walled Villa-Adentro (Inner Town) from the north through the Arco da Vola, a monumental gateway added in 1812. This brings you past 19th-century government buildings to the impressive Largo da Sé. Only the bell tower and main entrance remain from the original 1251 church, thanks to pillaging by English troops and the earthquake in 1755. The peaceful walled quarter ends to the south at defensive ramparts built by ninth-century Arab ruler Ben Bekr. To the northeast lies the old mouraria (Arab quarter) and a network of pedestrianized shopping streets centred on Rua de Santo Antônio.
Drive to Cabo de Sao Vicente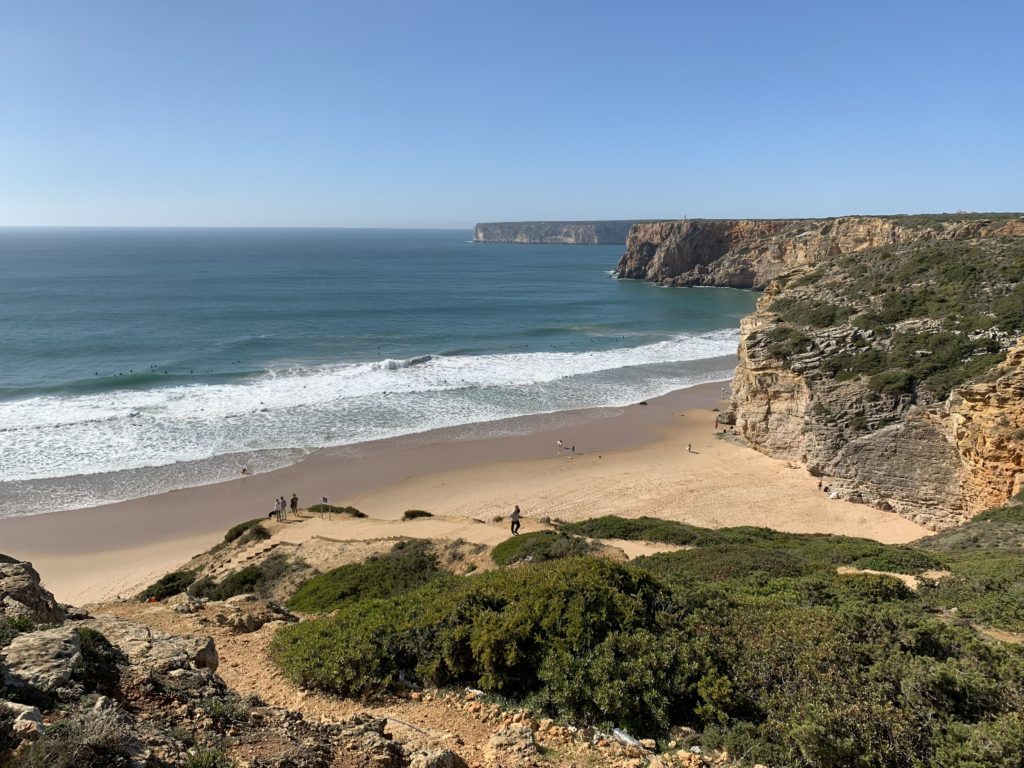 This leisurely drive takes you along the undeveloped western Algarve coast between Lagos and Europe's most southwestern point – Cabo de Sao Vicente. Start from the fort on the seafront of Lagos and drive west out of town towards Sagres. Park near the yellow-and-white church of Sao Vicente and take a stroll along the palm-lined promenade, overlooking rock pools and the crescent-shaped beach backed by cliffs. Stop by Burgau, a lovely fishing village with whitewashed fishermen cottages. You can even spend some time at its wide-stretched golden beach. Moving on from Burgau, a rough road leads you into empty hills dotted with small farms. Enjoy spectacular views from Fort de Almadena and take a selfie at Salema, a charming little fishing port. On the latter half of the journey, visit the 13-century baroque church, Nossa Senhora da Conceição located on the Vila do Bispo square.
Experience the Small-town Vibe in Sagres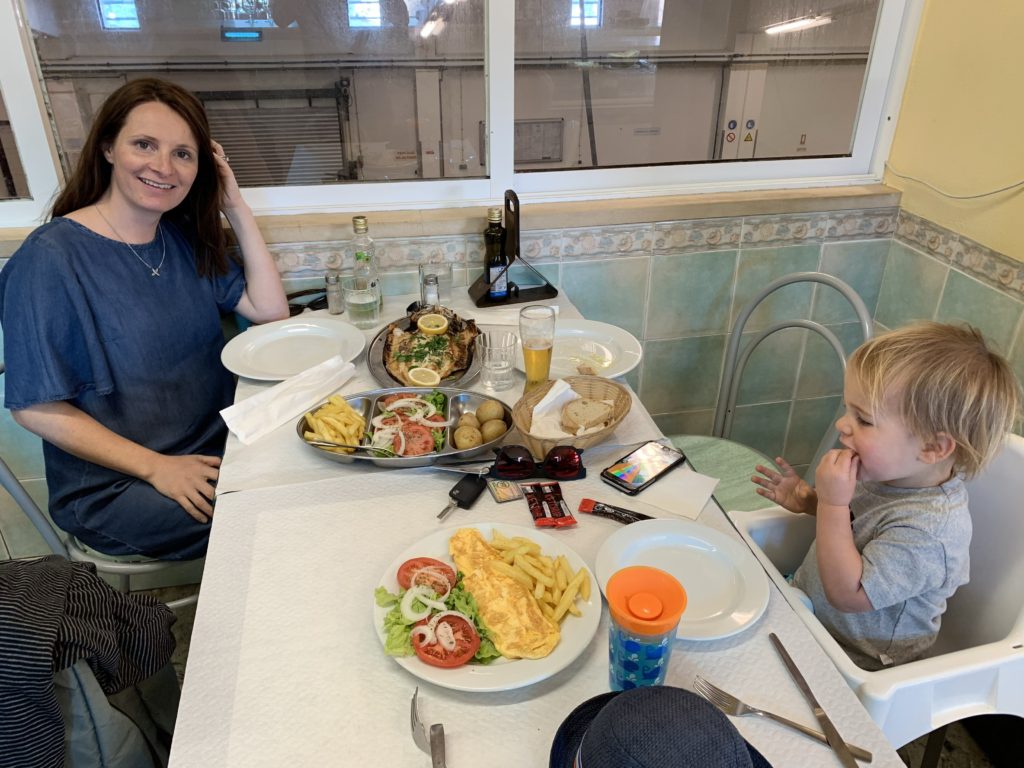 The reality of Sagres reinforces a distinct sensation of teetering on the edge of Europe, a final blip on the map. Surfers and windsurfers flock here year-round, giving the town an alternative feel and spawning low-key bars and seafood restaurants. A Sereia, a family-run restaurant, is one of the best places in Sagres where you can feast on freshly caught fish. From the window overlooking the wharf, you can see fishermen unloading and sorting their catch. The main historical sight at the tip of the windswept peninsula is the Fortaleza de Sagres. Renovated in 1993, it encloses a small 16th-century church, and the famous "wind rose". Walk along the mile-long coastal path to enjoy fabulous views of pounding surf and soaring eagles.
Get a Slice of Everything at Lagos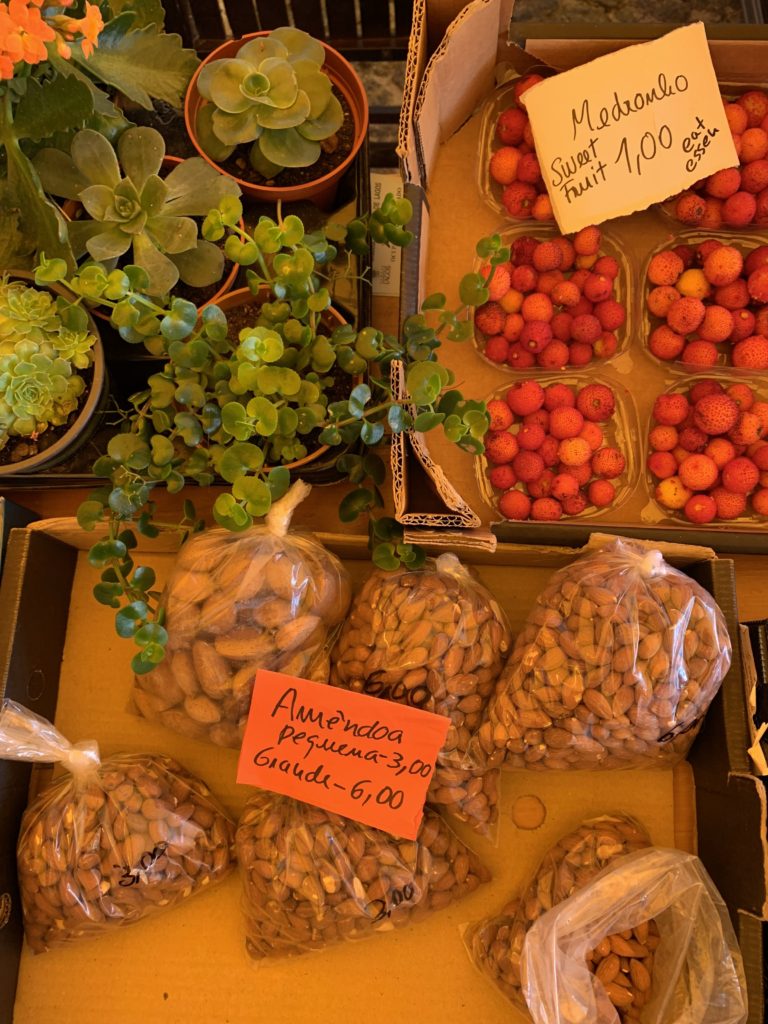 Lagos has a bit of everything – from historical ruins and cultural gems to natural wonders and opportunities for adventure sports. Ponta da Piedad, mournfully named "Point of Pity" is a hidden treasure in the centre of Algarve. The 20-metre sandstone cliffs that stand in the middle of the deep turquoise shades of the Atlantic are carved into rock pillars, natural tunnels and hidden caves. You can explore the area on boat trips, kayak, and paddleboards. The Lagos farmers' market springs to life every Saturday morning with fresh local produce. With older men and women donning traditional vests and aprons, the market offers a glimpse of the old-world charm. At Marina de Lagos, you can dine at excellent seafood restaurants while enjoying lovely views of the sea and yachts stacked next to each other. The marina is also a starting point of many cruises and a live-performance venue after sunset.
Surf and Hike at Costa Vicentina
This inviting coast – protected as part of the Parque Natural do Sudoeste Alentejano e Costa Vicentina – is noted as much for its beaches and waves as for its plants, birdlife, and estuaries. Rough roads end at breathtaking viewpoints over deserted beaches backed by craggy cliffs. Infrastructure is practically non-existent – only an occasional restaurant, guest house, or beach bar. The lack of human footprint makes it an ideal place to hike. The two-mile Castelejo Environmental Trail is one of the most popular hikes in the area. Arrifana is a long stretch of white sand beach perfect for surfing. Further south, Castelejo and Beliche beaches also offer excellent surfing opportunities.