June 27th 2017
Take a break from the summer heat in these wild swimming spots across the Portugal that see far less crowds than their coastal counterparts.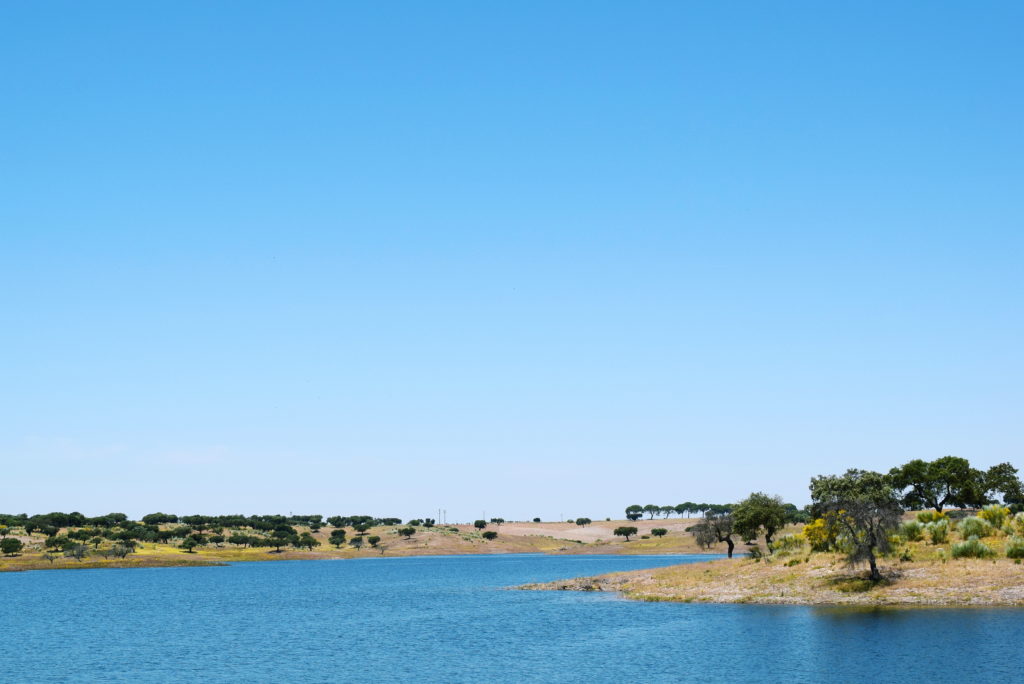 Lake Alqueva
1. Barragem da Bravura, Algarve
If you're travelling in the Algarve it's likely you'll want to spend a lot of time by the sea, but if the crowds get a bit much head to the lake up by Bravura dam. Located 15km north of Lagos, this slice of paradise is deserted even in peak season, offering the perfect place to lie back without the constant noise of other holidaymakers around you.
One thing to note is that this isn't as plush as a beach: there aren't many sandy patches here, but rather grassy flats next to the water. The lake isn't crystal clear, but it's warm and perfectly safe to take a paddle in. If you're up for a wilder swimming experience in the Algarve, this is it.
// Related: Travelling to Portugal soon? You need our print journal A Year in Portugal, filled with outstanding travel narratives and photography. Find out more
2. Lake Alqueva, Alentejo
As the largest man-made lake in Europe, spanning around 250 sq. km. in total, Alqueva is a playground for anyone looking to get out into the water in Portugal. You'll find this gargantuan pool in the eastern Alentejo and overlapping into Spain, a region that can easily reach temperatures of over 40°C in summer. Travelling in this area can often be stifling, so a frequent dip in the lake is highly recommended.
Most people choose to travel around Alqueva via boat or kayak, from which you can hop off into the water from every now and then for a refreshing paddle. Keep your eyes peeled for the wealth of bird life around here – including cranes, cormorants, and black-winged stilts  – and stick around at night to gaze up at the sky. This area is a Dark Sky Reserve and one of the best places in Portugal to go stargazing.
// Related: 9 of the best hotels in the Alentejo
3. Fragas de São Simão, Leiria
A haven of pools, waterfalls, river beaches and streams, Fragas de São Simão is one of the best places to go wild swimming near Coimbra. This spot is a thirty minute drive south of the city and can be a bit of a scramble to get down to – you need to climb into the gorge to reach the best bits.
This is a fairly well-known spot so it can get crowded here in summer, but come early to find a secluded corner and spend the day floating in the cold waters and feeling close to nature. Take a picnic and immerse yourself in the peaceful surroundings.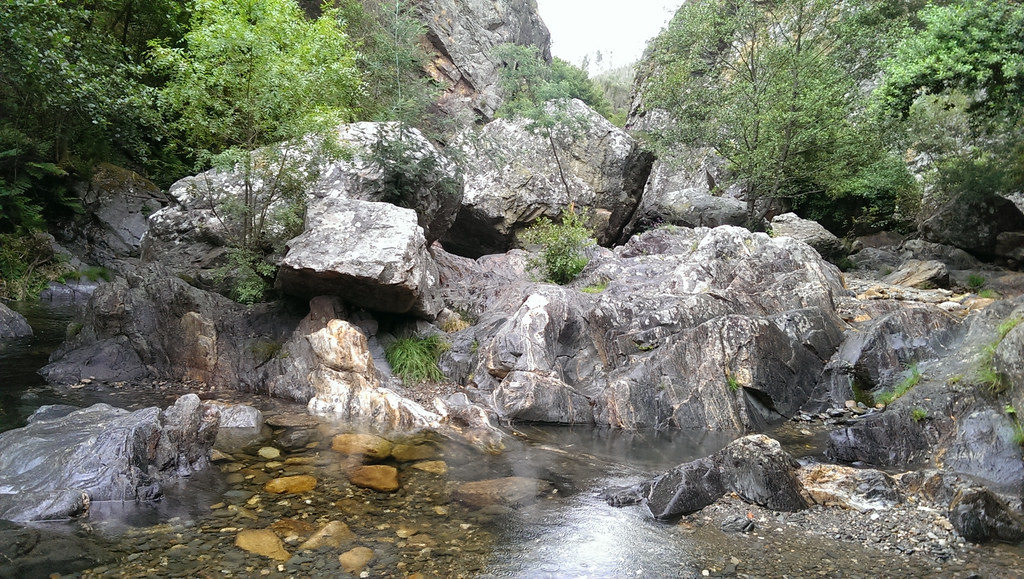 Fragas de São Simão. Image source
4. Lagoa Azul, Azores
The Azores is no doubt one of the top places in Portugal for nature lovers. This dramatic cluster of islands cast adrift in the Atlantic is rife with hiking trails, diving sites, and lots of places to go for a swim. Lagoa Azul, one of the two lakes that make up Lagoa das Sete Cidades on the island of São Miguel, is among the best spots, flanked by peaks and often deserted.
Be aware that the weather in the Azores can be hit and miss – this isn't the sunny Algarve coast or sweltering inland Portugal, this is much more volatile. An Azores break is best taken in summer, during the months of July and August, when the weather is calmer and you have less chance of it clouding over.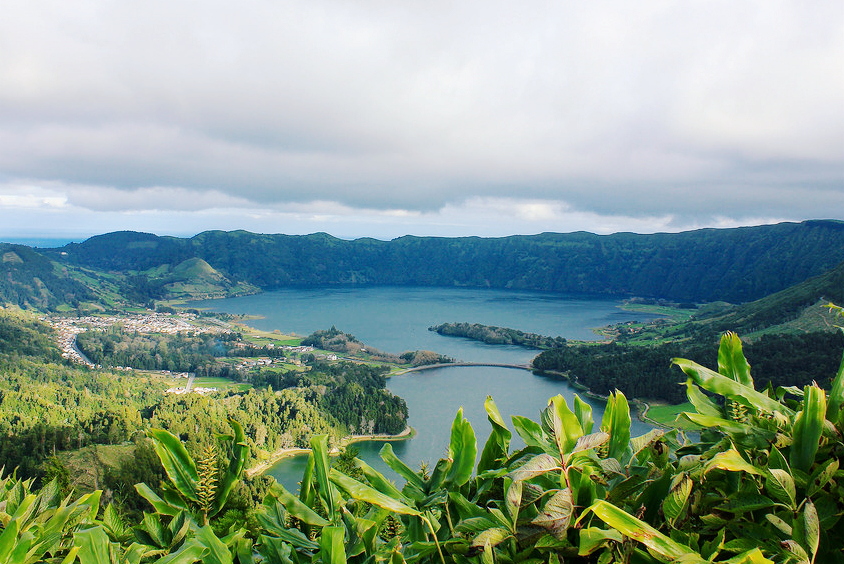 Lagoa Azul. Image source
5. São Domingos, Alentejo
Parque Natural do Vale do Guadiana is one of the most scenic parts of the Alentejo, a little-visited corner on the eastern side close to the border with Spain. On the far eastern edge of the park is Minas de São Domingos, a former mining village which is home to a couple of lakes great for swimming.
Head to the Praia Fluvial da Mina de Sao Domingos, an inland beach on the lake, to chill out on the sands and grab a drink at the bar. This place is fairly well-known by locals and very easy to drive to – you can pull up right next to the shore – but still relatively undiscovered by foreign travellers. An easy win if you don't want to go clambering through forests or rock trails to find wild swimming in Portugal.
Have you been wild swimming in Portugal?
Which of these spots would you choose?